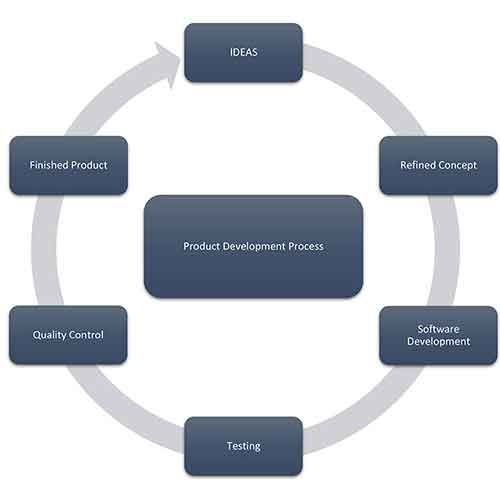 Every product starts from an idea. In that specific point of time the development of your product started. Our team can help you as you outline and expand that initial idea, covering the entire process that begins with analyzing the purpose, and ends with a refined enterprise product that is ready to be used and fully marketable.
A solid communication between you and our developers is vital in order to allow our team's experience to reshape the development process and find the most cost-effective solutions for you.
Our development strategy focuses on the client's needs, the set targets and the core issues that the new software is created to solve.
Your product idea is analyzed from all the necessary angles, our team does the required technical analysis and then presents you with a product frame that contains the recommended timetable and budget.
We take into account your specifications and the main variables of the concept: the cost of the new software, the time elapsed before it is marketable, useful and quality assured. Therefore, we stand by the price agreed upon and guarantee your project will be done on time and within budget.
At any point, we offer a step by step advice, and together we can find the best solution for transforming your ideas and needs into a viable product that will be marketable.
What sets our services apart is our team's experience both in Product Development and in Business Analysis which work together to create a quality software at a reasonable price.
We are available at any point to answer your questions and to develop a long-term relationship between our companies.
Use the contact form bellow to get in touch with our team.